3 Ways to Look Fab in Time for the Holidays
The next few weeks are going to be packed with holiday parties, shopping trips, snowball fights, cookie baking, hustling, and bustling. Are you ready for it all? Are you ready to look amazing while doing it all? You will be with these 3 non-invasive cosmetic procedures.
Botox & Dermal Fillers
We offer a variety of dermal injectable products, including Botox, Juvéderm and Restylane, to accomplish several goals:
Reduce the appearance of facial lines and wrinkles
Fill in under-eye bags
Plump the lips
Add definition to the cheek or chin area
After dermal injectable treatment, your skin will be smoother, your facial features will look more defined and you will appear more rested and relaxed. Take note: results last temporarily; so schedule repeat treatments to maintain the effects throughout the New Year.
Peels, Microdermabrasion & Photofacials
If you're worried about skin imperfections like age spots, acne scarring or areas of sun damage, microdermabrasion or chemical peel treatment will remove the damaged outer layer of skin to reveal fresh, healthy skin underneath. Photofacials use intense pulses of light to improve areas of hyperpigmentation, redness associated with acne or rosacea and fine lines. After one of these treatments, your complexion will look more even and luminous.
Laser Skin Resurfacing
Laser skin resurfacing removes the outer layer of damaged skin to reveal fresh, new skin in its place. It is optimal for treating scars, fine lines or areas of sun damage or uneven pigmentation.
In addition to traditional laser skin resurfacing, We offer Fraxel and PicoSure. These lasers stimulate your body's natural healing process to replace damaged tissue with younger, healthier skin. Fraxel's microscopic laser columns deliver precise treatment to the damaged tissue, leaving the surrounding areas untouched.
Schedule a Consultation Today
If you're considering cosmetic treatment in time for the holiday season, schedule a consultation today with Dr. Amerian or Dr. Anterasian to learn more about your options. Contact Mary Lee Amerian M.D. Dermatology by calling (310) 829-9396 or booking online.
Summary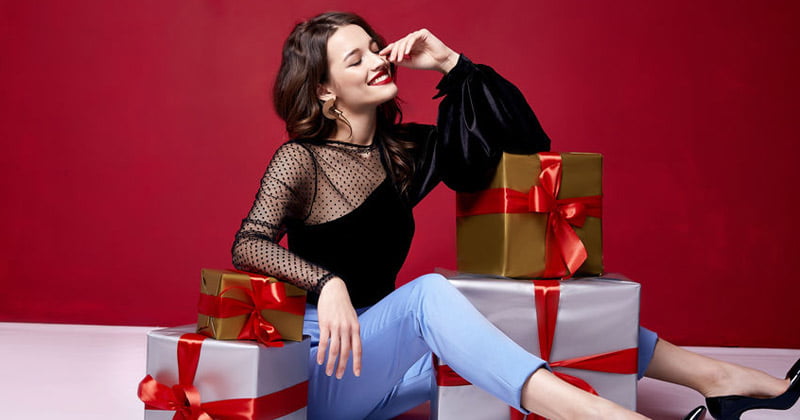 Article Name
3 Ways to Look Fab in Time for the Holidays
Description
Looking for a little boost this holiday season? Consider a non-surgical cosmetic treatment to stay looking youthful and refreshed.
Author
Publisher Name
Mary Lee Amerian M.D. Dermatology
Publisher Logo