Can you guess what one of the most important steps in your skin care routine is? That's right – moisturizing! Some of us think we can skip using a daily moisturizer because our skin isn't dry, or it's too oily, or we simply "don't need it." But the truth is, no matter what type of skin you have you should be moisturizing daily. Using a daily moisturizer has many benefits for your skin that will make a noticeable difference in the years to come. Here are four reasons why you should be using a daily moisturizer.
It Helps Oily & Acne-Prone Skin
Skipping using a moisturizer can not only make your skin oilier, but it can make your acne worse. Every skin type needs a good moisturizer, especially oily skin. If you have oily skin, you might think it's okay to skip moisturizing, but the truth is if you do you're only making your skin oilier. Moisturizer is your friend if you have acne-prone skin because drying out your skin will only make your acne more irritated.
It Helps Prevent Wrinkles
Would you go a day without drinking water? No – so you shouldn't go a day without using moisturizer. Skipping moisturizer leads to dry skin, which eventually leads to deeper wrinkles. When you moisturize, not only are you preventing future wrinkles, but you're plumping up and hydrating your skin to help hide current wrinkles.
Flawless Makeup
We know how frustrating it can be when makeup clumps up in those fine lines under our eyes. If you don't moisturize your skin, you're only making those fine lines and wrinkles deeper, allowing the makeup to sink in more. Before applying makeup, make sure you moisturize, and let it sink into your skin for at least five minutes. You'll see a noticeable difference in your makeup. Can you say "flawless?"
Your Skin Will Be Glowing
Does your skin sometimes look dull and lifeless? It's probably because it's dehydrated. The quickest and easiest way to get radiant and glowing skin is to moisturize and drink plenty of water. Without moisturizer, your skin can appear dull, red and even flaky. Using a moisturizer will help calm and repair your skin, giving it the nourished, healthy and glowing appearance.
Make sure you're using a moisturizer that works best for your skin. The Santa Monica Laser and Skin Care Center has moisturizers that work great for every skin type, from dry and sensitive to oily and acne-prone. Shop our skin care products here.
If you're interested in seeing a dermatologist at the Santa Monica Laser & Skin Care Center, call our office today to schedule an appointment or a consultation!
Summary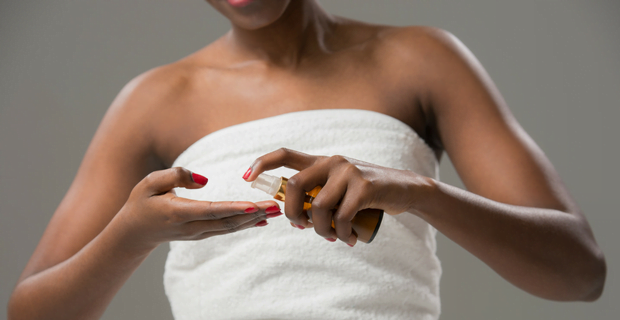 Article Name
Hello Hydration: 4 Reasons Why You Need a Daily Moisturizer
Description
Using a daily moisturizer has many benefits for your skin that will be noticeable in the years to come. Here are 4 reasons why you should be moisturizing.
Author
Publisher Name
Santa Monica Laser & Skin Care Center
Publisher Logo