Great Skin Is Life Changing
All of our patients have said that fixing their skin has been life-changing because of the confidence they get.
You'll never have to hide your skin or pile on makeup again. Imagine how great that would feel!
Think of your skin as an investment.
None of our patients have ever regretted getting their skin fixed. Let us show you how amazing life can be with skin you can feel proud of.
Ready to love your skin?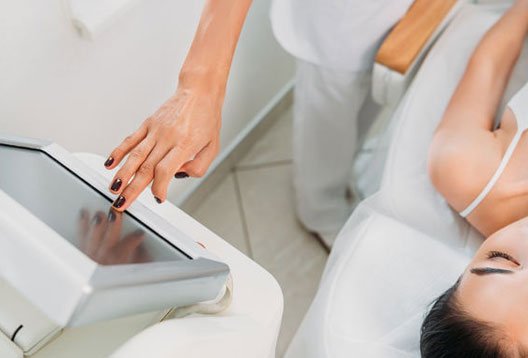 We Are The Judgement-Free Dermatologist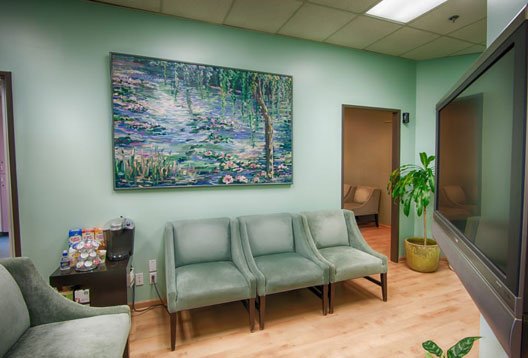 Whether you've stayed away from the dermatologist for years or you just want to get that Hollywood glow you've always dreamed of, we offer a caring and relaxing space to get the best skin of your life.
We promise:
* No scolding you or talking down to you
* No guilt tripping
* To recommend only treatment options that you really need
We just want to help. Period.
Click the button below to get take our quiz and find out the best way to fix your skin.
For even more cosmetic treatment options, take the quiz to find out more.
Cosmetic Dermatology Options
Injectables
Also known as facial fillers or soft tissue fillers, dermal fillers can temporarily plump up the lips, enhance the curves and contours of your face, and soften facial creases and wrinkles. There are many different types of facial fillers and they differ in their composition as well as their intended purpose.
Botox
Belotero
Juvéderm
Juvederm Vollure
Juvederm Volbella
Juvederm Voluma
Kybella
Platelet Rich Plasma
Restylane
Laser Treatments
Laser skin treatments work by using specific wavelengths of light to interact with tissue, which can positively affect pigment, blood vessels, hair follicles and moisture in the skin. The results in reduced dark spots and birthmarks, eliminate unwanted facial veins, reduce the appearance of fine lines and wrinkles, smooth over scars, eliminate broken blood vessels, and much more.
PicoSure Laser Skin Revitalization
INFINI Skin Rejuvenation
eMatrix Sublative Rejuvenation
Eyelid Fraxel Restore / Fraxel Repair
Fraxel Repair Laser
Fraxel Restore Dual Laser
Fraxel Restore Laser
Laser Hair Removal
Thermage / Radio Frequency
Thermage CPT
Eyelid Thermage CPT
LED Photorejuvenation
Off-Face Fraxel Laser
Vbeam Perfecta Laser
Q-Switched Alexandrite
Body Contouring
Body sculpting procedures reshape your silhouette. Whether it is excess skin after massive weight loss, stubborn fat that no amount of exercise can eliminate, or the desire to get your pre-pregnancy body back, body contouring is customized to address your specific concerns.
CoolSculpting
CoolMini
Kybella™ for Double Chins
SculpSure
TruSculpt
Abdomen / Body Thermage CPT
For even more cosmetic treatment options, take the quiz to find out more.
Come See Why Our Patients Love Us
★★★★★
I had a very dark and stubborn age spot on my cheek and Dr. George worked some magic and it's gone. So grateful! I did a LOT of research on the many types of lasers, how they work and which ones work best for sun damage bc there are so many different lasers and i didn't want to waste my time (or $) getting the wrong laser treatment. I chose Santa Monica Laser and Skincare Dermatology Center because they have the best (and most) lasers. And good thing because it took a couple of different lasers to remove the pigmentation. But I am SO pleased with the results. Thank you Dr. George!
Elizabeth N.
★★★★★
I have know Dr, Amerian for over 20 years. She is extremely thorough in her mole check and proactive in prevention. I have seen her Facialist Joni for years and can not recommend her enough. Since I started with her in my 30s I get comments on my skin in my 40s. They are caring, wonderful, smart, experienced and professional. The office is well organized and the office staff is beyond friendly and helpful. If you are looking for a dermatologist or cosmetic dermatologist you can trust Dr. Amerian and her brother Dr. George. He too is calm and caring.
Stefanie S.
★★★★★
Dr. Mary Lee Amerian and Dr. George are my absolute favorite doctors that I've ever known. Dr. Amerian has been my doctor for so many years and she always has fixed my problem or concern with tenderness and empathy – and most of all – solutions! They have saved me from so many concerns and allergic reactions over the years, and I always felt like they actually cared for me as a person and not just a patient. I cannot say enough about this wonderful medical practice. They deserve only the best accolades — and their staffs are professional and knowledgeable. It does not get any better than this.
Suzanne M.

© Copyright 2019 – The Santa Monica Laser and Skin Care Center