Juvederm is taking the skin care world by storm. You've probably heard one of your friends, coworkers or doctors talking about it, but you're still not too sure what it is, what it's used for and how it works. Dr. Amerian and the Santa Monica Laser & Skin Care Center are here to answer all of your questions.
What Is Juvederm?
It is an FDA-approved dermal filler in gel form that is used to soften facial lines, wrinkles, and folds. Made of hyaluronic acid, it is safe for all skin types and skin tones. Hyaluronic acid is already present in the face, but as we age, the amount of hyaluronic acid is diminished, contributing to the formation of lines and wrinkles. This is an effective anti-aging treatment that corrects this problem.
Are There Different Types of Juvederm?
There sure are! There is Juvederm, Volbella and Voluma. Although they're all in the same family, they're all used for different things.
What Is Juvederm Volbella?
Volbella is one of the industry's newest lip fillers. Like other fillers in the Juvederm family, Volbella is a hyaluronic acid filler, which makes it very well accepted by human tissues and also very safe. However, the hyaluronic acid in Volbella is specifically formulated for use in and around the lips.
Volbella has advantages over other lip fillers, such as it's lighter and softer than other lip fillers, resulting in a more natural look. The formula of Volbella was specifically formulated to not swell after injection, which leads to a quicker recovery.
What Is Juvederm Voluma?
Voluma really focuses on correcting age-related volume loss in the face. Voluma is great for smoothing out those fine lines and wrinkles, creating a younger appearance. As we get older, we begin to lose bone mass and tissue fat in our face, which causes our skin to sag and look lifeless. Voluma injections lift sagging skin, and fill in hollow areas of our face.
What To Expect During Your Treatment
Every Juvederm treatment begins with a complete examination of the face to determine areas where increased fullness would improve facial appearance. Equally important, areas where Juvéderm should not be placed are also determined. Once this planning is completed, the treatment can begin.
A series of injections of small quantities of Juvéderm, along with an anesthetic for comfort, are placed into the skin. It is preferable to put smaller amounts of Juvéderm into a larger number of injection sites because the final result is more natural looking.
Am I Good Candidate?
If you're looking to smooth out wrinkles, lift sagging skin, or make your lips fuller, you're an ideal candidate for Juvederm!
Our Experience
At the Santa Monica Laser and Skin Care Center, Dr. Amerian and Dr. Anterasian have performed thousands of dermal filler procedures since these injections were first obtained FDA approval in 2003. As a result, we have considerable experience and a personal approach to the use of products like Juvederm!
Contact us today at to discuss any more questions, and to schedule your appointment.
Summary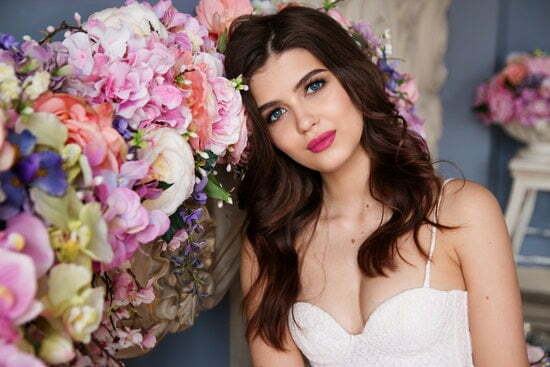 Article Name
FAQs: Everything You Need to Know About Juvederm
Description
What is Juvederm? How does it work? Dr. Amerian and the Santa Monica Laser & Skin Care Center are here to answer all of your questions about Juvederm.
Author
Publisher Name
Santa Monica Laser & Skin Care Center
Publisher Logo