I Want Fuller Lips! What Are My Best Options?
Today, many options exist for fuller lips!  Depending on your unique wishes, lips can be made slightly fuller to restore lost volume, moderately fuller for additional enhacement, or significantly fuller for a more dramatic result.  Different dermal fillers are available for each of these options.
Which Dermal Fillers Are Best for Lip Augmentation?
We love the natural-looking, smooth results that dermal fillers can provide in the lip area. They add volume and contour to give you the fuller lips you've always wanted. Not every filler is ideal for the delicate lip area. You need a filler that is soft and natural feeling, smooth, and long lasting.  Both Dr. Amerian and Dr. Anterasian are experts in lip augmentation, having performed many successful lip augmentations using dermal fillers. They will ensure that you achieve the amount of lip enhancement that you desire.  Here are three excellent options for lip augmentation.
Juvederm Volbella – Juvederm Volbella is an excellent lip filler.  It is soft and light, and is perfect for mild  lip enhancement.  Juvederm Volbella lasts for up to a year, injections only take a few minutes, and there is no downtime.
Juvederm Vollure – Another great option for non-surgical lip augmentation is Juvederm Vollure. This filler is also hyaluronic acid based and is well tolerated . It can plump up and volumize lips in just a few minutes with results that are instantly visible.  Juvederm Vollure will leave the lips a little fuller than Juvederm Volbella.  Results will last for up to one year.
Juvederm Ultra and Juvederm Ultra Plus – These Juvederm fillers are ideal for patients who want more dramatic lips. They provide extra fullness in the lips while still maintaining normal lip contours.  Results will last for approximately six months.
Preparing for a Lip Augmentation with Dermal Fillers
If you are new to dermal filler lip treatments you may have questions. Don't worry! We'll be here to guide you through the process. Here's what to expect:
A Careful Evaluation – We want you to love your lips so we'll start the process with a careful examination. Dr. Amerian or Dr. Anterasian will choose the areas of your lips that need treatment and the areas that do not. We will also select the ideal lip filler for you.  This planning will ensure a flawless result once the injections begin.
A Series of Injections – After your examination we'll inject the filler into the selected areas with an ultra-fine needle. Almost all patients find the procedure easy to tolerate.  And very sensitive patients can be prepared for their procedures with an "extra strong" numbing cream and have their anesthesia supplemented with a cold air blower.  In addition, all of the Juvederm fillers contain an anesthetic to enhance the comfort of the procedure.  Smaller quantities of filler in more injection sites lead to a more natural-looking result.
Go Home – After your treatment you can go home immediately; or you can return to work and resume all your other normal activities.
Immediate and Lasting Results – Dermal fillers create instant results, so you'll notice your fuller lips immediately. You can love your new lips starting on day one! Some redness or swelling may occur in the first few days after treatment but this fades quickly.  This can be minimized by staying off of aspirin, alleve, advil, and other ibuprofin-containing medicines during the week prior to treatment.
Repeat as Needed – When you love your new, fuller lips (and we're certain you will), maintain your results. Schedule treatments regularly (once or twice a year) to ensure fuller lips year-round.
.
Get the fuller lips you've always desired by asking us about dermal fillers for lip augmentation.
Juvederm Volbella Before & After
Note the improved upper lip shape, the fuller lower lip, and the smoother upper lip skin.  The lips are enhanced but appear completely natural.
Summary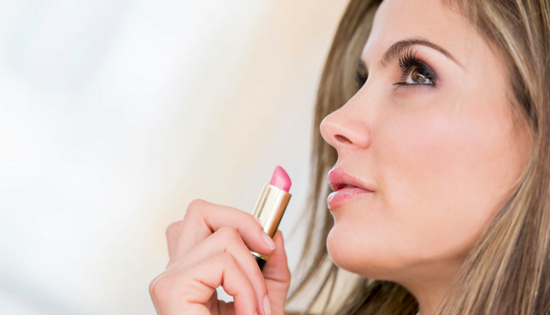 Article Name
Fuller Lips: How Dermal Fillers Can Help You Achieve The Perfect Pout
Description
Dermal fillers add volume and contour to give you the fuller lips you've always wanted! Find out which dermal fillers will help you achieve the perfect pout
Author
Publisher Name
Santa Monica Laser & Skin Care Center
Publisher Logo