How Does CoolSculpting Work?
Coolsculpting is a non-surgical procedure that can improve areas of excess fat accumulation that's resistant to diet and exercise, but how does Coolsculpting work? Read about its history, science and explore before and after photos.
The Origin of CoolSculpting
Years ago, scientists at Harvard University observed that some children who ate popsicles got dimples in their cheeks. The scientists—Dieter Manstein, MD and R. Rox Anderson, MD—realized that the popsicles were freezing and eliminating small pockets of fat cells.
The idea that cold can target fat cells—without damaging the skin or surrounding tissue—was the insight behind cryolipolysis, the proven science on which the CoolSculpting procedure is based.
What Happens During CoolSculpting?
During a CoolsSulpting treatment, a combination of suction and freezing temperatures works to destroy unwanted, stubborn fat cells. During treatment patients sit in a comfortable position while an appropriately sized applicator is placed on the target area. At the start of the treatment, the applicator suctions up the area and begins to freeze it.
Although you might feel a bit of tingling in the skin at the beginning, once that becomes numb, you won't feel anything. While the treatment destroys fat cells, the skin and other tissues in the region are left unharmed.
The fat removal treatment works by targeting only the fat that you want to remove. During an hour long treatment session, as much as 25 percent of the fat in an area like the tummy, hips or thighs can be destroyed by the cold temperatures.
FAT FREEZING DURING THE COOLSCULPTING PROCEDURE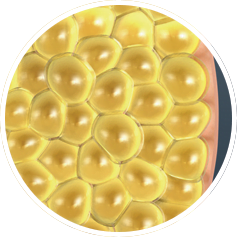 Many of us have stubborn fat despite diet and exercise.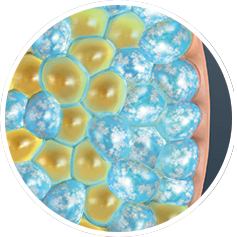 CoolSculpting technology uses controlled cooling to target and kill only these fat cells.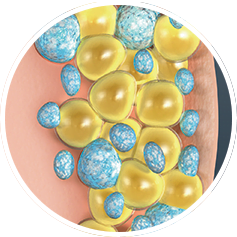 In the weeks to follow, your body naturally processes the fat and eliminates dead cells.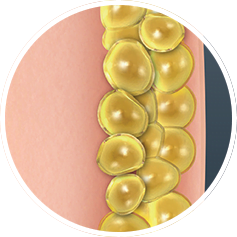 CoolSculpting results are long term,* because treated fat cells are gone for good.
What Happens After CoolSculpting?
The damaged fat cells don't immediately leave your body after CoolSculpting. Instead, they crystallize and eventually die. Your body then works to remove the dead fat cells, creating a slimmer silhouette. How dramatic your results are and how long it takes for them to be visible depends on a few different factors.
While some people might notice a difference after just one treatment session, many need two or more to see a noticeable change in the size of their waistline or in the circumference of their thighs. The treatment can remove up to 25 percent of fat cells from an area, but it can often take multiple sessions to get that result.
It's also worth noting that results can take as long as 16 weeks (4 months) to become visible. It all depends on how quickly your body is able to eliminate the destroyed fat cells. One of the benefits of the treatment, though, is that once those cells are gone, they are permanently gone.
Summary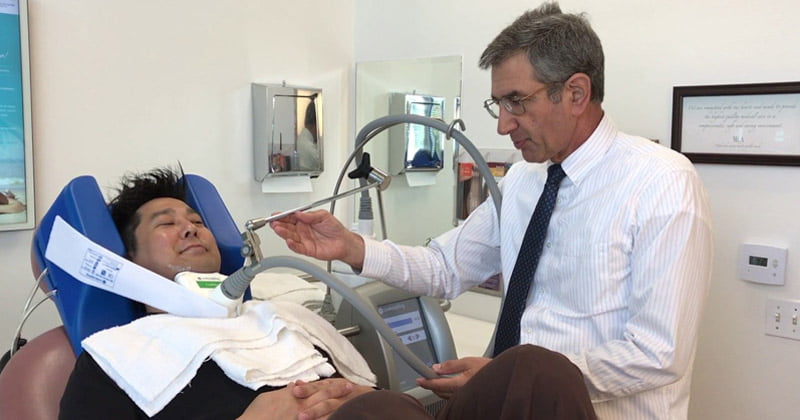 Article Name
How Does CoolSculpting Work?
Description
How does CoolSculpting work? Learn about the technology behind the CoolSculpting procedure and how it may work to reduce fat cells with targeted cooling technology.
Author
Publisher Name
Mary Lee Amerian M.D. Dermatology
Publisher Logo