Best Laser Treatment For Sun Damage
We all love the sun, but too much sun exposure can be detrimental to the health of our skin. If you have overexposed your skin to the harsh glare of the California sun, Mary Lee Amerian M.D Dermatology's. laser treatment for sun damage and sun spots may be able to help. Our board certified doctors specialize in laser treatments for skin that can help reverse sun damage and return skin to its natural healthy state.
How Do We Get Sun Damage?
Daily exposure to the sun can be harmful, especially during the summer when UV radiation is at its strongest. And, sun damage is more than skin-deep. UVA and UVB radiation from the sun can accelerate aging and cause discoloration, wrinkles and even cancer. Although most sun damage is accumulated by the age of 18, it's never too late to repair and prevent the effects of UV exposure.
What Does Sun Damage Look Like?
Under the heat of the sun, the skin can experience a range of negative effects. Here are just some of the concerns that can occur:
Uneven skin pigmentation
Lines
Wrinkles
Pre-cancerous sun-spots
Loss of elasticity
Thinning of the skin
Redness and capillaries
In general, the hands, forearms, face, neck, and 'V' area of the chest are the parts of the body that are most exposed to the sun and therefore the worst affected.
How Can I Repair Sun Damage?
After months in the summer sun, your skin deserves some love. At Mary Lee Amerian M.D. Dermatology, we offer a variety of treatments to repair and rejuvenate your summer skin.
CHEMICAL PEEL & MICRODERMBRASION
During the summertime, dermatologists shy away from performing chemical peels. Why? Because this in-office procedure exfoliates your skin, revealing a fresh layer that can be vulnerable to sun exposure. But in the fall season, chemical peels and microdermabrasion are an ideal course of action right after summer before fall activities start booking up your calendar. Because you'll need at least a few days up to a week to recover at home, you want to make sure you block out healing time.
FRAXEL LASER TREATMENTS
For a more intensive post-summer treatment, we suggest trying a fraxel laser treatment to truly exfoliate, cleanse and improve your skin. Lasers like fraxel are ideal to use as part of your post-summer skin rehab routine. How does it work? Fraxels punch tiny holes in your skin and the laser creates a controlled wound, allowing the skin to heal itself in a more cosmetically acceptable manner. The laser improves skin tone and texture and even helps undo precancerous changes to skin cells themselves.
INTENSE PULSED LIGHT (IPL)
This in-office laser treatment helps remove hyper-pigmentation and red spots that typically become inflamed from prolonged sun exposure. Whether it's sun spots or dilated blood vessels — IPL can treat a broad range of skin disorders and it also helps improve the overall canvas of the skin so it looks smoother, more uniform, and younger. An added bonus to IPL? Studies indicate that it can also help stimulate collagen and elastin production, leaving skin looking and feeling firmer and more youthful.
Improve the Look and Feel of Your Skin With Our Laser Treatment For Sun Damage
Those blissful weeks between Memorial Day and Labor Day fly by quickly, but investing in your skin with these must-have post summer skin treatments will give your skin the perfect summer-detox it needs to avoid any major consequences. Schedule your end of summer appointment at Mary Lee Amerian M.D. Dermatology today and begin repairing your skin just in time for the leaves to fall and the air to cool.
Summary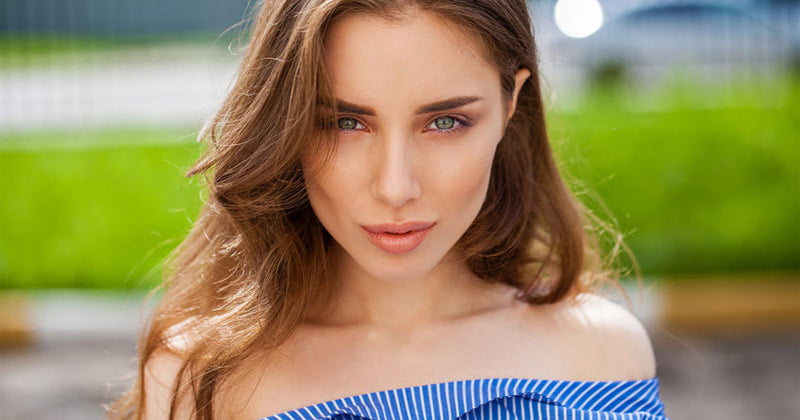 Article Name
Best Laser Treatment For Sun Damage
Description
Discover the best laser treatment for sundamage and improve the appearance of sun spots, age spots or liver spots caused by sun exposure disappear for good.
Author
Publisher Name
Mary Lee Amerian M.D. Dermatology
Publisher Logo