5 Skin Treatments Perfect for Summer
Summer is in full swing and if you're anything like us, you've been enjoying it to the fullest. Weekend camping trips, long relaxing days at the beach, we just love doing whatever it takes to spend more time soaking up that marvelous summer weather. But summer sun, sea breezes, and steady travel can really take a toll on your skin – and just knowing this can leave you to wondering what you can do to combat the unfavorable results of all that fun in the sun. A popular misconception is that summertime facial treatments are a no-no, but the reality of that belief couldn't be further from the truth. These top five summer skin treatments will leave you glowing all summer long.
Microdermabrasion
If your skin just needs a little pick-me-up, microdermabrasion is a gentle option that will have you back out enjoying life quickly. This unique procedure scrapes away old skin cells using a special, diamond-tipped device, helping your skin look fresh and dewy.It's great for mild sun damage, acne, pigmentation, scarring, dull skin tone, and poor texture.
CoolScultpting
CoolSculpting uses controlled cooling to freeze away fat from different areas of the body. Frozen fat cells are liquefied so they can be eliminated by the body's natural processes. This procedure involves almost no discomfort and requires no downtime afterward. The procedure can be used to sculpt a variety of areas, including the midsection, hips, thighs and arms. Most patients will achieve desired results after a single treatment session although some may choose to undergo a second session to produce even better results.
Dermal Fillers
Cosmetic facial injections are a favorite for smoothing fine lines and wrinkles. Dysport and Xeomin relax the tense facial muscles to reduce frown lines, crow's feet, and forehead creases, while facial fillers like Restylane, Juvéderm, and others add youthful volume to fill in smile lines, marionette lines, and other wrinkles around the nose and mouth.
Chemical Peel
No one wants dull, flaky skin! A chemical peel can be a low-commitment option that provides gorgeous results. They are great for exfoliating and clarifying—and our patients love this tried and true method for its ability to be fully customized and make skin look and feel better in little-to-no time. Using a customized chemical solution of either a Trichloroacetic Acid (TCA) Peel or Alpha Hydroxy Acid (AHA) Peel, this treatment will peel away damaged cells resulting in a brighter skin tone.
Facials
Who doesn't want a facial? This is one of the best exfoliating and soothing treatments for the skin. Depending on the skin type, we can customize the right facial for your specific needs. It may also be the only 60 minutes where you don't worry about anything and all we worry about is you.
Improve the Look and Feel of Your Skin With Our Summer Skin Treatments
Those blissful weeks between Memorial Day and Labor Day fly by quickly, but investing in your skin with these must-have summer skin treatments will give your skin the perfect summer-detox it needs to avoid any major consequences. Schedule your summer appointment at Mary Lee Amerian M.D. Dermatology today and begin repairing your skin just in time for the leaves to fall and the air to cool.
Summary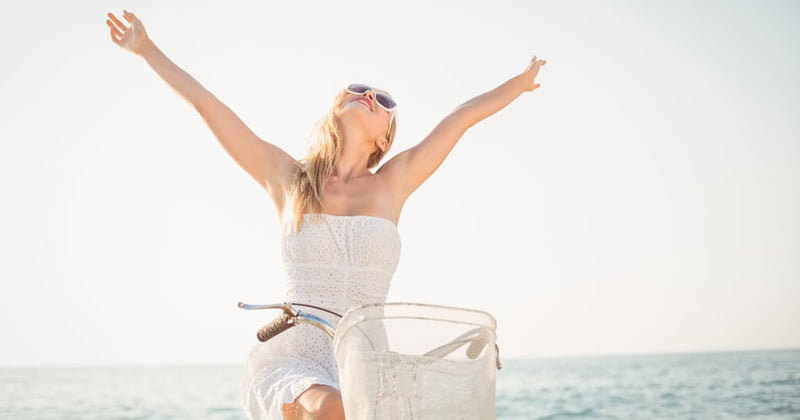 Article Name
5 Skin Treatments Perfect for Summer
Description
Don't spend your summer with damaged and dry skin. These top five summer skin treatments will leave you glowing all summer long.
Author
Publisher Name
Mary Lee Amerian M.D. Dermatology
Publisher Logo