You use skin care and beauty products to get clearer, brighter and smoother-looking skin, but what you don't know is that your beauty products could be preventing you from doing just that. Turns out we're using beauty products that are harming our skin more than helping it. If you've found yourself in a never-ending cycle of breakouts or irritated skin, this may be the reason! Here are four signs your beauty products are harming your skin, and not helping it.
Dry/Irritated Skin
Is your skin irritated and drying out? Are you using an acne cream or cleanser to help fight breakouts? If your acne cream or cleanser has a high percentage of salicylic acid or benzoyl peroxide you might be drying out your skin, and irritating it even more. If you can't seem to find the right product to treat your acne without drying out your skin, your best bet is seeing a dermatologist to determine the best treatment and beauty products for your skin.
Acne
Depending on your skin, there are many causes to acne. It's important that you base your beauty products on the type of skin you have. One beauty product that you wouldn't expect to cause you acne is moisturizer. When you use moisturizers that are too heavy for your skin type, you're actually clogging your pores, which causes breakouts.
Dull Skin
Have you lost your glow? Is your skin not as radiant as it used to be? One solution would be to stock up on highlighter and other lightening beauty products. Or you could solve the problem by starting from the inside out. Chances are you're exfoliating too hard, and too often. We know all of those cute sugar scrubs and other exfoliating beauty products are hard to resist, but if you're exfoliating too often, you're hurting your skin more than helping it.
Blotches/Rash
If you've recently switched over to new beauty products watch out for blotches and rashes. If your skin keeps developing rashes after using the product more than once, it's time to stop using that beauty product. Your skin may be allergic to several things in the product, such as fragrances or preservatives.
If you continue to see these signs, visit a dermatologist to determine the best skin care routine and beauty products for you to use. Request an appointment with Dr. Mary Lee Amerian today to find the best skin care routine for you!
Summary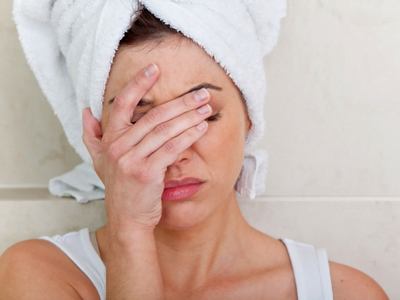 Article Name
4 Signs Your Beauty Products Are Harming Your Skin
Description
Your beauty products may be harming your skin, more than it's helping it. Here are four signs that the beauty products your using aren't right for you skin.
Author
Publisher Name
Santa Monica Laser & Skin Care Center
Publisher Logo