6 Facial Treatments to Get Your Skin Ready For New Years
New Year's Eve is just around the corner, and before you know it, we'll be gathering to ring in 2019. Whether you're going to a huge blowout or celebrating the new year with a few friends, you'll want to have the best complexion in the room. To ensure that you'll ring in 2019 with gorgeous glowing skin our doctors have put together a list of our top six facial treatments to guarantee that you have a glowing evening.
BOTOX
Botox is an incredibly effective weapon in the fight against wrinkles. Unlike fillers, which erase wrinkles by filling them with gel, these purified versions of the botulinum toxin create a temporary paralysis in the muscles around the forehead and eyes. These injectable products soften existing wrinkles and help prevent new ones from forming, with effects that can last several months.
DERMAL FILLERS
Injectable dermal fillers are another hot topic in the world of minimally invasive skin care solutions. They are ideal for today's hectic lifestyle because they are a simple, quick and relatively painless in-office treatment, and they allow people to immediately resume their regular daily schedule afterward. Anyone who is looking for a quick fix for fine lines, wrinkles and volume loss is a good candidate for popular fillers like Juvéderm and Voluma, which provide a long-lasting solution for visibly aging skin.
MICRODERABRASIAN
If you are no longer satisfied with the results of your topical anti-aging creams and serums, microdermabrasion is a skin rejuvenation option you should consider. This quick and painless treatment uses a small handheld tool to spray a fine jet of tiny aluminum oxide crystals across the treatment area, gently exfoliating the top layer of skin. Then, the old, dead skin cells are gently suctioned away, revealing fresh, radiant skin underneath.
CHEMICAL PEEL
Chemical peels are a non-invasive procedure that uses a unique blend of chemicals to remove issues such as uneven skin pigmentation, scars, blemishes, age spots, rough skin and sun damage. We offer light, medium and deep chemical peels for the face, neck, chest, hands, arms or legs, depending on the severity of the issue you wish to address and how long your recovery time to last.
TEMPSURE SKIN REJUVENATION
TempSure is a completely non-invasive treatment that uses radiofrequency energy to rejuvenate the skin. The radiofrequency energy is delivered through a wand that is placed in contact with the skin and smoothly moved over the skin. TempSure treatment results in an improvement in fine lines and wrinkles, improved skin tone and tightening, and an overall improvement in the quality and appearance of the skin. This is the perfect pick me up for a beautiful complexion during the holidays.
LASER TREATMENTS
Have you heard the news? Winter is laser season. We recommend fall and winter as the ideal time of year to get laser treatments such as skin resurfacing, hair removal and intense pulsed light because skin is more sensitive to UV rays after laser procedures, and there are fewer hours of sunlight during these seasons. Laser treatment is ideal for anyone who wants to resolve skin imperfections like wrinkles, sagging, sun damage, hyperpigmentation and discoloration with less downtime and discomfort. At the Santa Monica Laser and Skin Care Center, we offer a wide range of cutting-edge laser treatments that help our patients look younger and healthier. Contact our team for a complimentary skin analysis to determine which approach is right for you.
Getting Ready for the New Year in Style
The holidays are a hectic time of year for many of us. Before you get caught up in the stresses of the season, set aside a little "me time" and schedule one or more of these excellent facial treatments today. We offer complimentary consultations to help you choose which facial treatments are best for you, so reach out to our experienced aesthetic team today.
Summary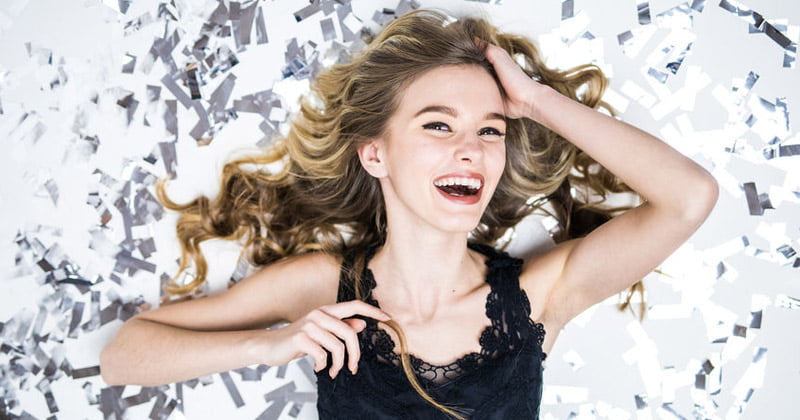 Article Name
6 Facial Treatments to Get Your Skin Ready For New Years
Description
Look and feel your best this New Years Eve! Our doctors have put together a list of our top six facial treatments that will give you gorgeous glowing skin.
Author
Publisher Name
Mary Lee Amerian M.D. Dermatology
Publisher Logo