Skin Care Do's and Don'ts for Fall
NEW SEASON, NEW SKINCARE ROUTINE
Sweater weather is finally here! With the smell of pumkin spice in the air and the changing temperatures, an updated skin care routine is essential to retaining flawless skin this fall. Cooler weather is a nice relief from the sweltering summer days, but it also affects your skin. Most people will experience dry skin as a result of colder days and low-humidity surroundings. If you have any skin conditions, such as psoriasis or eczema, it's especially important to amend your beauty routine so as not to irritate your skin further. Below we've compiled a comprehensive list of all your fall skin care do's and don'ts.
MOISTURIZE
We know that we don't even have to mention the importance of moisturizer. This is one beauty product that must be used year-round. Light moisturizers and serums are great for hot summer days when you only need a touch of hydration, but they won't cut it during harsh, cold days. This fall, try a heavy lotion or ceramide cream. Thick moisturizers not only penetrate deeper to nourish skin, but they also create a barrier from the outside environment. Make sure you always keep small bottles of facial and body lotions with you wherever you go.
EXFOLIATE
Skin that is too dry will flake off as a result. The best way to get rid of flaky skin is to exfoliate with a gentle scrub. We recommend staying away from harsh exfoliators, which contain a lot of chemicals that can further damage the skin. This is especially true if you've recently had any aesthetic procedures, like a chemical peels. Instead, you can make an at-home sugar or salt scrub that is much gentler on the body. When exfoliating, pay special attention to problem areas like elbows, ankles, and feet.
USE SUNSCREEN
Just because the sun isn't shining as brightly, it doesn't mean you have an excuse to skip the sunscreen. When fall comes around, UVB rays are weaker, but UVA rays can still penetrate and damage your skin. Therefore, the proper usage of sunscreen can help prevent age spots, sun damage, and skin cancer. Just remember—the sun's UV rays will follow you everywhere, so it's important to lather on the SPF.
AVOID UNHEALTHY FOOD
Perhaps the best part about fall is the upcoming holidays: Halloween, Thanksgiving, and Christmas. With these big celebrations ahead of us, it's easy to get caught up in eating food that isn't healthy for your body or your skin. However, an unhealthy diet can have a lot of negative consequences, such as acne flare-ups, brittle nails, and dull hair. Don't fall victim to sugar and bad carbs; make sure you're drinking lots of water and eating your veggies instead.
RELAX IN A BATH
What's better than a relaxing hot bath when the weather outside is frightful? Baths might seem outdated, but they offer a lot of benefits to your skin. For example, they are excellent detoxifiers and actually help to improve blood circulation. Irritated and dry skin is soothed by a warm soak, even more so if it contains a few drops of lavender oil or bath salts. The best part is that you can just lay back and relax while the warm water does all the hard work for you.
TRY MASKING
Some people swear by facial masks, while others don't believe them to have any benefits. We believe masks are the last step to perfect skin. Do you have dry skin? Acne? Excess oil? There's a peel available to treat all of these conditions. No matter what condition your skin is in, a facial mask/chemical peel can help to improve your overall appearance and brighten your complexion.
Your skin doesn't have to suffer just because the days are colder and shorter. In fact, fall is the perfect season to try some of our laser treatments as there is less sun exposure. At Mary Lee Ameria M.D. Dermatology, our aim is to help you look and feel good. Contact us today to find out more about our aesthetic treatments and how they can benefit you.
Summary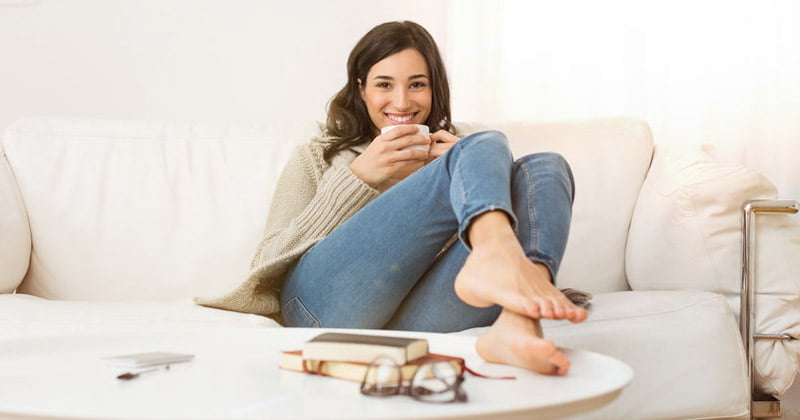 Article Name
Skin Care Do's and Don'ts for Fall
Description
Here are some simple summer skin care do's and don'ts for promoting healthy skin and keeping the breakouts at bay all season long.
Author
Publisher Name
Mary Lee Amerian M.D. Dermatology
Publisher Logo