Say Hello to Spring and Goodbye to Winter!
It's time to give your skin a fresh start, and prepare your pores for warmer and sunnier weather. Spring-cleaning for your skin starts now! With the help of Dr. Mary Lee Amerian, your complexion will be glowing and your pores will be invisible. Here are 4 dermatologist-approved ways to refresh your skin for spring!  
1. Throw Out Expired Beauty Products
It's easy to forget that our beauty products and makeup all have expiration dates, and there's no better time to go through all of our products than spring! If you keep using expired skincare products and makeup, you're putting your skin at risk of breakouts and infections. Yikes! Any dermatologist will agree that nothing good comes from using expired skincare products, no matter how expensive they are.
2. Consider a Chemical Peel to Revitalize Skin
Chemical peels are an amazing way to revitalize the skin if it's appearing dull and non-vibrant. Sometimes after a harsh winter, all our skin needs is a good peel. Chemical peels are also great to remove hyperpigmentation and other brown imperfections on the skin.
3. Refresh with a Microdermabrasion Facial
The microdermabrasion facial is one of the most innovative and sought after treatments at Dr. Mary Lee Amerian's dermatologist office. The highly effective microdermabrasion treatment is one of the best ways to achieve younger-looking, healthier skin. The microdermabrasion will smooth away all of winter's harsh results, fine lines and wrinkles. Not to mention, it will stimulate collagen and elastic production! Yes please!
 4. Let a Professional Dermatologist Handle Your Skincare Routine
The best way to spring-clean your skin is to trust a professional dermatologist, and let them come up with the best customized skincare routine for your skin. It may take a little more than some exfoliation scrub from your local drug store to wipe away the harshness of winter. Depending on your skin type, Dr. Amerian will come up with a custom plan to help you get the skin of your dreams.
If you're interested in seeing a dermatologist at the Santa Monica Laser & Skin Care Center, call our office today to schedule an appointment or a free consultation!
Summary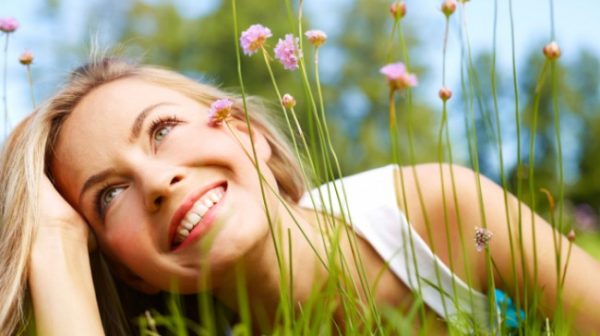 Article Name
Spring-Clean Your Skin: 4 Dermatologist-Approved Ways to Refresh Your Skin
Description
Dr. Amerian will have your complexion glowing and your pores will be invisible. Here are 4 dermatologist-approved ways to refresh your skin for spring!
Author
Publisher Name
Santa Monica Laser & Skin Care Center
Publisher Logo