Juvederm is the like the magical wand you've always wanted. Between all the different Juvederm types, it can soften facial lines, wrinkles and folds, along with making your lips appear fuller and more contoured. We know it can get confusing distinguishing the difference between Juvederm Voluma, Volbella and Vollure, so we've made a guide breaking down the difference of the three! Although they're all in the same family, they can all be used for different things.
The Juvederm Types
Juvederm Voluma
Juvederm Voluma is a part of the Juvederm family that is wonderful for adding volume to the mid-face region. If you're experience volume loss in your face and cheeks, Voluma is perfect for you. As we age, our cheeks begin to naturally lose their volume, and the skin may begin to sag.  Juvederm Voluma helps correct age-related volume loss in the cheeks to help create a more youthful appearance, and helps contour the face.
Juvederm Volbella
Juvederm Volbella is a soft and light way for your lips to appear naturally fuller. Volbella is a hyaluronic acid filler, which means it's very well accepted by human tissues. The difference between Volbella and other lip fillers is that Volbella has a very light and subtle formula, giving your lips a more natural-looking plumper pout.  Even better news? Juvederm Volbella lasts for up to a year, injections only take a few minutes, and there is no downtime!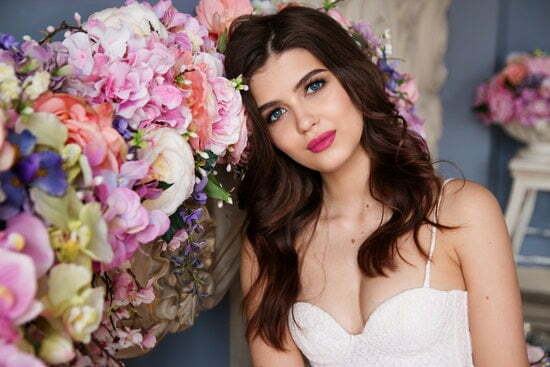 Juvederm Vollure
Juvederm Vollure is softer than Juvederm Voluma, yet more robust than Juvederm Volbella. It's the perfect balance between the Juvederm types. This dermal filler is ideal for smoothing out fine lines, wrinkles and folds. Juvederm Vollure is wonderful because it caters to many patients' needs, and lasts significantly longer than many other dermal fillers. A typical injection of Juvederm Vollure can last at least one year and up to 18 months.
If you're interested in learning more about the different Juvederm types (Voluma, Volbella & Vollure) please come see Dr. Amerian or Dr. Anterasian for a consultation. The Santa Monica Laser & Skin Care is more than happy to answer any questions you may have, and help you achieve the skin you've always dreamed of.
Before and After Photos of Same Patient Showing How Various Juvederm Fillers Are Used