8 Tips For Glowing Skin This Summer
Do you want your summer glow back? It can be a real challenge to keep your skin looking healthy and nourished in the summer. Particularly because the warm weather can leave your skin feeling dull and dry, which is why it's even more important to use the right products. Don't panic though, follow these eight tips for glowing skin to keep your skin looking radiant all year round.
Moisturize Regularly
Moisturizing is a vital part of every skincare regime, particularly post-shower. Hot water can strip your skin of all its natural oils and leave you feeling rough and dry. Instead, try massaging the MLA Power Cream or Elegance Repair Cream into your skin for a radiant glow. This massaging motion stimulates blood circulation whilst the Fabulous formula works to enhance and hydrate your skin, giving a flawless sunkissed glow.
Exfoliate at Least Once a Week
It may seem like a waste of time, but it is important not to skip exfoliating. Particularly as this will clear and clean your pores, allowing for a deeper penetration of your moisturizer. Massage our Exquisite Exfoliating and Rejuvenating Pads into your skin to achieve an even, smooth base for skin care. The combination of exfoliating and moisturizing will leave your skin feeling refreshed and nourished.
Saved By Serum
Serums are packed full of intensely nourishing ingredients, guaranteeing deep hydration for your face. For the best results apply 3-4 drops of our Multivitamin Serum onto clean skin everyday. Furthermore, the number of drops can be dialed up or down depending on your desired outcome. This will leave you with a healthy glow and repaired skin, reducing the appearance of lines and wrinkles.
Glow From The Inside Out
The secret to radiant, glowing skin is taking care of your body because tiredness, stress and poor diet are all reflected in our skins appearance. Make sure you take care of yourself this summer; stay hydrated, eat your greens, take vitamins to replenish and get plenty of beauty sleep.
Trust Your Skin to a Professional
The Oxygen Facial is an exciting and revitalizing facial that has become popular among celebrities. A OxygenFacial provides long-term skin health benefits in less than an hour. It's a multi-step facial treatment that exfoliates, cleanses, and hydrates for beautifully glowing skin you won't believe. The Oxygen Facial works by removing impurities and dead skin cells while moisturizing and hydrating the newly resurfaced skin. This facial treatment is ideal for those who have enlarged pores, hyperpigmentation, oily skin, fine lines, or uneven texture and tone. Clients notice a difference in their skin immediately after one treatment. Monthly Oxygen Facials will improve the overall appearance and health of your skin for years to come.
Microdermabrasion
For an amazing deep down clean, microdermabrasion mechanically sloughs away dead skin cells to reduce blackheads, improve lymph function, clear congestion and diminish age spots whilst softening fine lines. It's a fab multi-taking treatment your skin will love. Your skin will feel baby smooth, revitalised and super glowy!
Collagen Boost
For a boost of collagen, TempSure uses radiofrequency energy to rejuvenate the skin and minimizes facial fine lines and wrinkles, tightens skin* and improves the appearance of cellulite. This treatment can be performed all year 'round for an always on glow.
Invest in a Laser Treatment at Least Once a Year
Laser skin resurfacing is changing the way we age, completely altering the beauty industry by reversing the signs of aging. As a natural alternative to plastic surgery and other more intense procedures, laser skin resurfacing can be used to treat more than just fine lines and wrinkles. It reduces or eliminates age spots, sun damage, discoloration, acne marks, scars, and many other imperfections leaving the skin looking healthier and more youthful.
Ready to Give it a Glow?
Last but not the least, maintaining your skin with the help of a professional finally decides your skin health.There are many maintenance programs available. With dermal fillers, laser treatments, chemical peels, facials and many more cosmetic treatments, you can enjoy glowing, radiant and youthful skin all through the year.
Now through Wednesday, July 31, you can achieve beautiful summer skin and get $150 off the limited edition MLA Glow Pack ($300 retail value) when you do any filler, botox, or laser procedure at Mary Lee Amerian M.D. Dermatology in Santa Monica, CA. Call (310) 829-9396 or click here to book you appointment and take advantage of this special offer.
*The "MLA Glow Pak" includes our Power Cream, Elegance Cream, and Exquisite pads and normally retails for $300.
Summary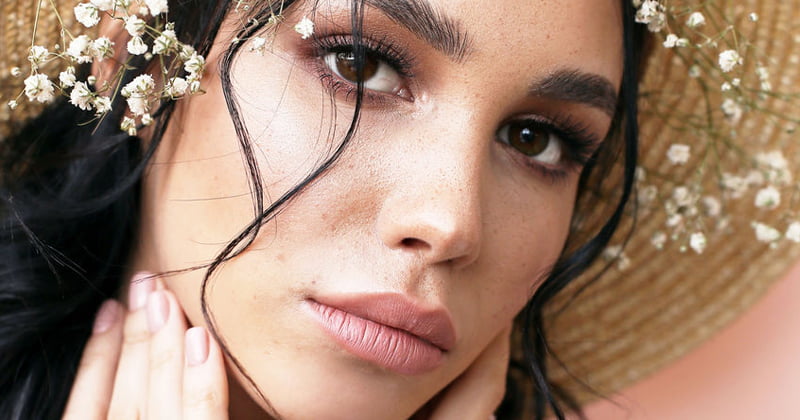 Article Name
8 Tips For Glowing Skin This Summer
Description
Follow these eight tips for glowing skin to get your complexion in radiant shape and ensure you look fantastic all summer long!
Author
Publisher Name
Mary Lee Amerian M.D. Dermatology
Publisher Logo