Your skin's importance can't be overstated; Not only does our skin protect our vital organs from the outside world, but it also maintains the moisture balance of our circulatory system. We literally can't live without it, and that's why it's so important we take good care of it with the best skin care products. Why is it that so many of us fail to give our skin the proper care it needs? Taking care of your skin is so much easier than it seems!
Dr. Mary Lee Amerian and the Santa Monica Laser & Skin Care Center is determined to keep your skin healthy! We've developed and carry the absolute best skin care products and procedures to keep your skin younger looking and flawless.
Some of us have struggled with acne our whole lives, constantly searching for the right skin care products to give us the clear complexion we've always dreamed of. On the opposite end of the spectrum, some of us have struggled with dry and sensitive skin. The good news is, Mary Lee Amerian MD has an answer for us all to get flawless skin. Here are the four must-have skin care products for a flawless complexion.
UV Defense Skin Care Products
We can't stress enough how important it is to protect your skin from the sun's harmful rays. You should use an SPF UV defense every day of the year. Even if it doesn't seem sunny out, the sun's rays still penetrate through the clouds onto your skin. Using sunscreen on your face, neck, chest and arms can prevent wrinkles, pesky dark spots and skin cancer.
UV defense skin care products we recommend:
Fenix Rehydrating Sunscreen SPF 30
This award-winning sunscreen promotes skin hydration and combats free radicals, while our cutting-edge sunscreen technology gives you broad-spectrum UVA / UVB protection. Created for lupus patients in mind, this sunscreen also acts as a daily moisturizer, anti-aging botanicals, and providing sunscreen protection. This daily SPF is great for all skin types.
DCL Essential Skin Protection SPF 30
A daily defensive, water-resistant (80 minutes) broad spectrum sunscreen that helps prevent sun and environmental damage while deeply moisturizing skin with high performance hydrators. Packed with antioxidants, and state-of-the-art skin soothers, this fast drying formulation also eases the irritation and inflammation that often accompanies sun exposure, while safeguarding skin from free radical damage and promoting a more even skin tone. Skin is left softer, smoother, more radiant and perfectly protected from UVA/UVB rays.
Skinmedica Total Defense + Repair SPF 34
Rejuvenating superscreen to prevent the appearance of premature aging from chronic exposure to infrared rays. Provides comprehensive protection beyond UVA and UVB while supporting the skin's ability to restore itself. Shop here.
SkinCeuticals Sheer Physical UV Defense SPF 50
Sheer Physical UV Defense SPF 50 is an ultra-sheer and transparent sunscreen fluid that offers broad spectrum protection for all skin types, including sensitive. Formulated with 100% physical filters Zinc Oxide and Titanium Dioxide and enhanced with Artemia Salina, Sheer Physical UV Defense SPF 50 is formulated with a plankton extract to help boost skin's natural defenses to UV- and heat-induced stress, making it one of the best sunscreens for the face. This silky sheer fluid spreads easily and dries quickly, leaving no residue.
Facial Serums
From brightening serums, to anti-aging serums, these are our favorite secret weapons to maintain the flawless complexion we've always wanted. Serums are rich with vitamins and nutrients that our skin needs. Not to mention, they're great for anti-aging and brightening our skin.
Products we recommend:
Multivitamin Serum by MLA Skincare
MLA Multivitamin Serum provides for the care and nourishment of your skin.  Rapidly absorbed, your skin receives exceptional antioxidant protection to guard against the damage from free radicals that contribute to the visible signs of aging.
Formulated with the Perfect 9 Complex and highly effective concentration of vitamins A, B, C, E, and coenzyme Q10, the Serum reduces the appearance of fine lines and redness, while improving skin tone and color.
Brightening Serum by MLA Skincare
MLA Brightening Serum combines the newest generation of natural skin brightening and renewing ingredients with the Perfect 9 Complex.
As proven in the clinical trial, Brightening Serum is an excellent brown spot reduction serum. Plant extracts Bearberry, Mulberry, and Tyrostat™ are added to Lumiskin™, an antioxidant from Chilean tree bark, to reduce the formation of unwanted pigment and control melanin.  Equally important, potentially irritating hydroquinone and AHAs are not used in this unique formula.
Exuviance Vespera Bionic Serum
Help smooth lines and wrinkles on aging skin while protecting from oxidative damage with this concentrated treatment blended with Alpha Hydroxy and Polyhydroxy Acids, Vitamins A, C, and E, and powerful Antioxidants.
SkinCeuticals C + AHA Serum
This two-in-one antioxidant treatment features 15% pure vitamin C to neutralize free radicals and 10% hydroxy acids to exfoliate and smooth the skin. Skin is protected from environmental damage and more youthful skin is revealed.
Toners
Toners are the secret weapon you need to defend your skin and unclog your pores. Instead of piling on extra makeup to mask your skin's flaws and oil problems, use a gentle toner to remove oil and dirt. Toners are wonderful for people with acne-prone and oily skin. Toner shrinks your pores, gives your skin a pH balance, adds an extra layer of protection, moisturizes and refreshes your skin.
Toners we recommend:
Exuviance Moisture Balance Toner
This soothing and refreshing face toner is formulated to restore the natural pH balance and enhance the overall clarity of your skin. Contains an exclusive anti-aging formula, and a nourishing blend of botanicals to naturally soothe and prepare the skin for moisture. Regular use may improve skin's suppleness and texture. Great for combination and oily skin.
Exuviance SkinRise Bionic Tonic
Reveal a radiant complexion with enhanced clarity, smoothness and firmness with an antiaging treatment toner that also protects the skin against free radicals. Shop the bionic toner here.
Exuviance Soothing Toning Lotion
Intense Pulsed Light / Photofacial is a non-surgical solution for skin discoloration, including brown spots (also known as age spots and sun spots) and/or the redness of rosacea, broken capillaries, and spider veins. This gentle technology evens out skin tone and helps you look younger and more refreshed.
While nurses perform this treatment in many practices, at the Santa Monica Laser and Skin Care Center, IPL / Photofacial is only done by our board-certified physicians, Dr. Amerian and Dr. Anterasian.
The Intense Pulsed Light / Photofacial is perfect with people with dark spots or redness on their face, neck or chest. Our office uses the newest generation of this technology, which emits controlled intense pulses of light to the outer layers of the skin. The treatment is non-ablative, which means that it does not damage the skin.
Shop our skin care products online, or book an appointment with Dr. Mary Lee Amerian to find out which skin care products will be best for your skin.
Summary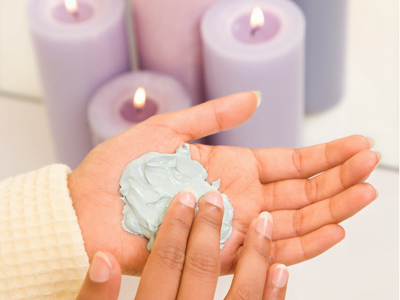 Article Name
4 Must-Have Skin Care Products for a Flawless Complexion
Description
Mary Lee Amerian MD has an answer for us all to get flawless skin. Here are the four must-have skin care products for a flawless complexion.
Author
Dr. Mary Lee Amerian: Southern California Super Doctor for 10 Years
Publisher Name
Santa Monica Laser & Skin Care Center
Publisher Logo